TOM BREAK
Artist and Writer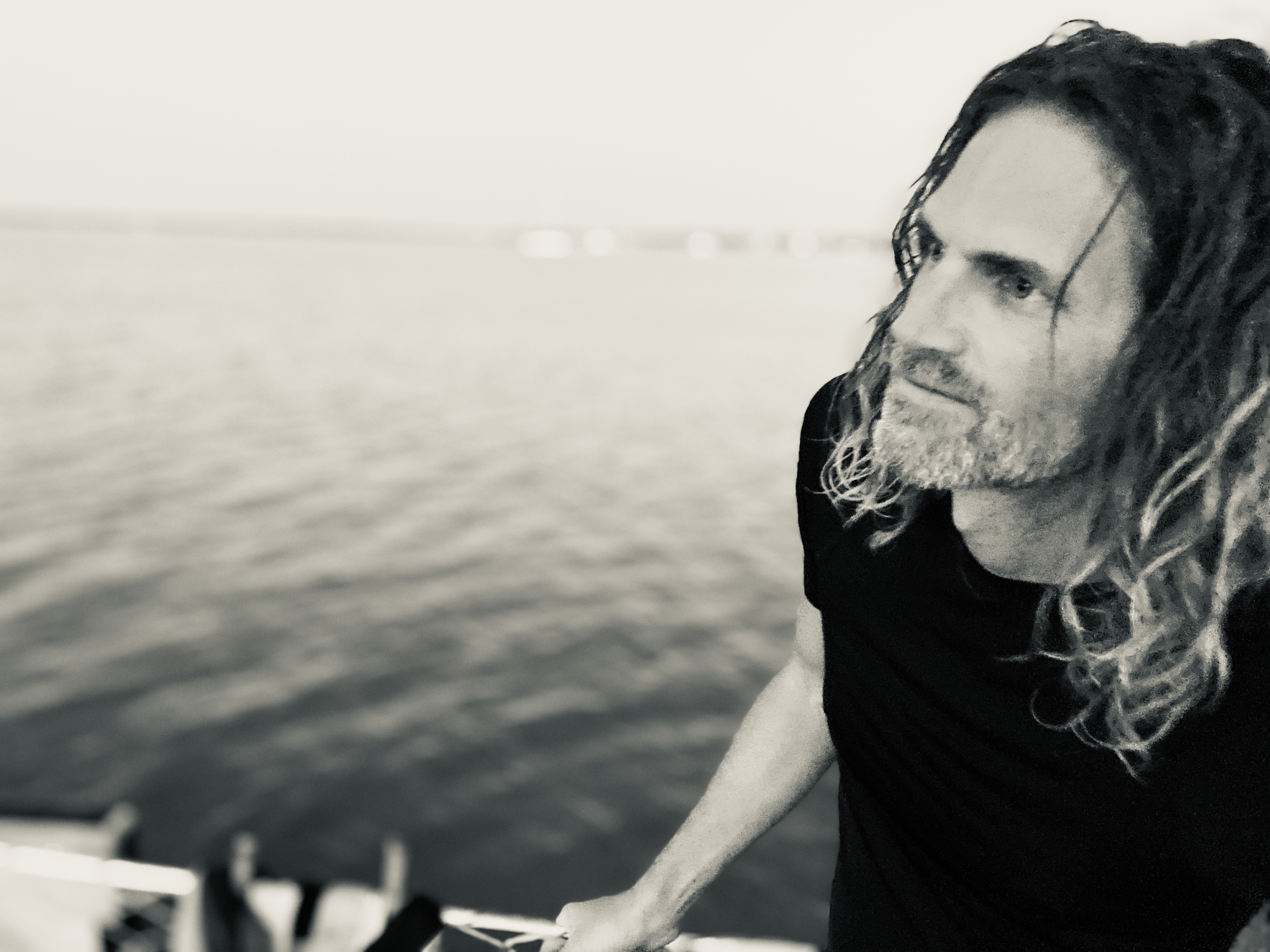 Tom Break studied philosophy at the University of Chicago and art and art history at the University of Iowa. In 2006, he "reverted" to the Catholicism of his youth and has been engaged ever since in the search after a true understanding of what makes art good in both his visual work and his writing. He has published essays in The New Criterion, Genealogies of Modernity, Dappled Things and elsewhere and has exhibited work in cities across the US. He is a co-founder of In the Wind Projects and lives with his wife and four children aboard a small sailboat.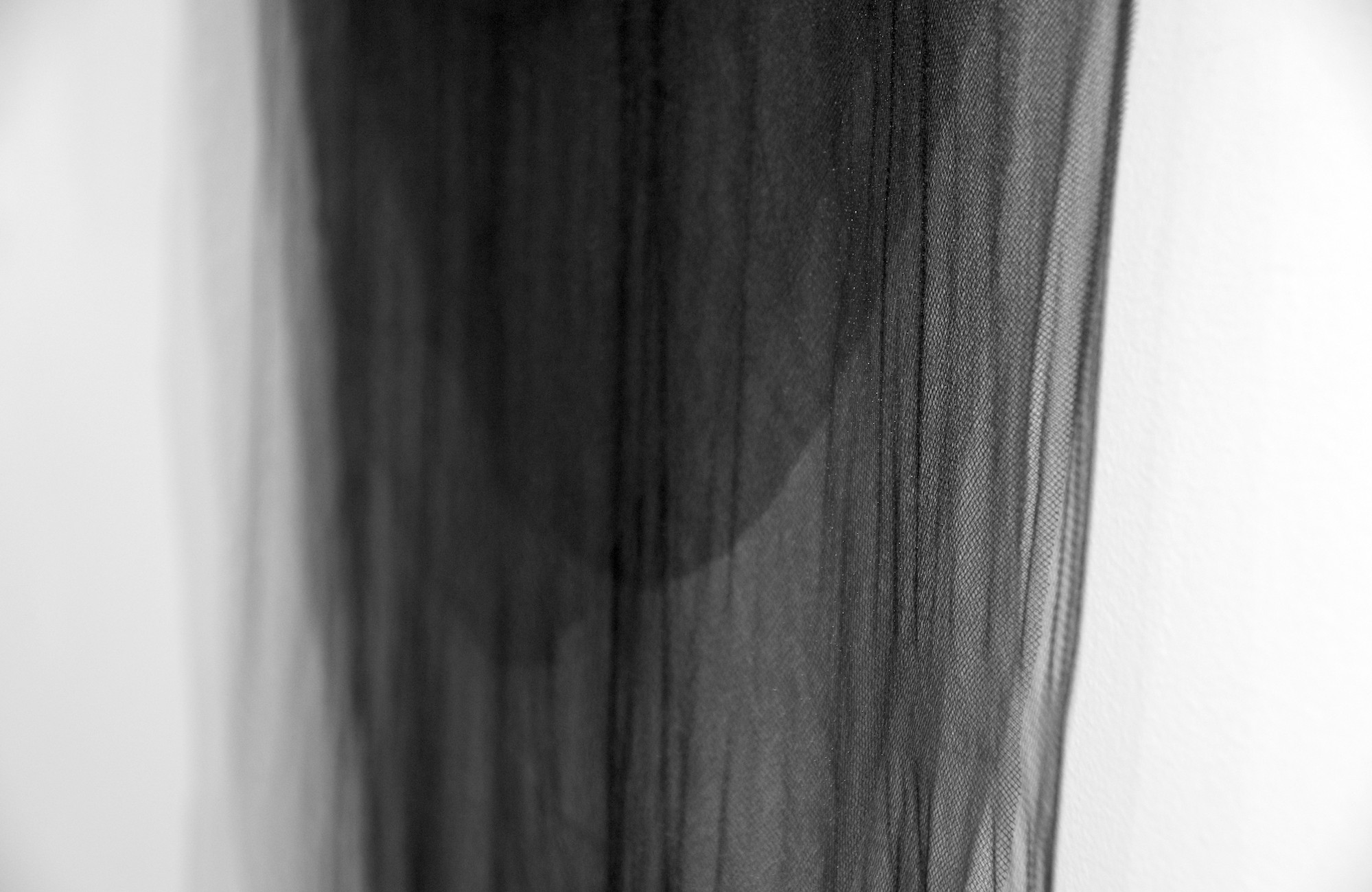 Tom Break's visual artworks are created by cutting layers of black tulle, stitching them together, and mounting them directly on the wall. The fabric visually approximates its shadow, giving the works an arresting visual presence, somewhere between a hovering shadow and a disembodied photograph.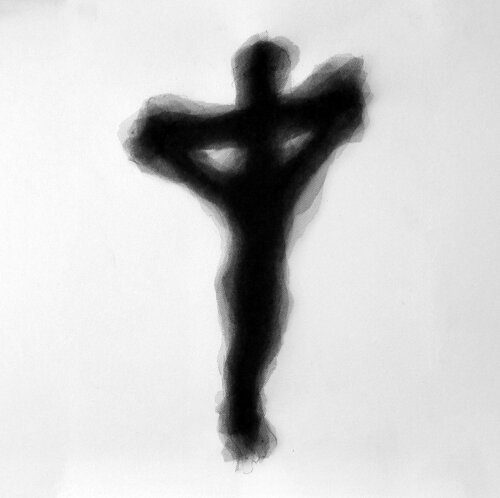 CROSS and NIGHT
A spiritual dyptich inspired by Edith Stein's Science of the Cross, setting the concept of the spiritual night against the figure of the cross in the life and work of St. John of the Cross.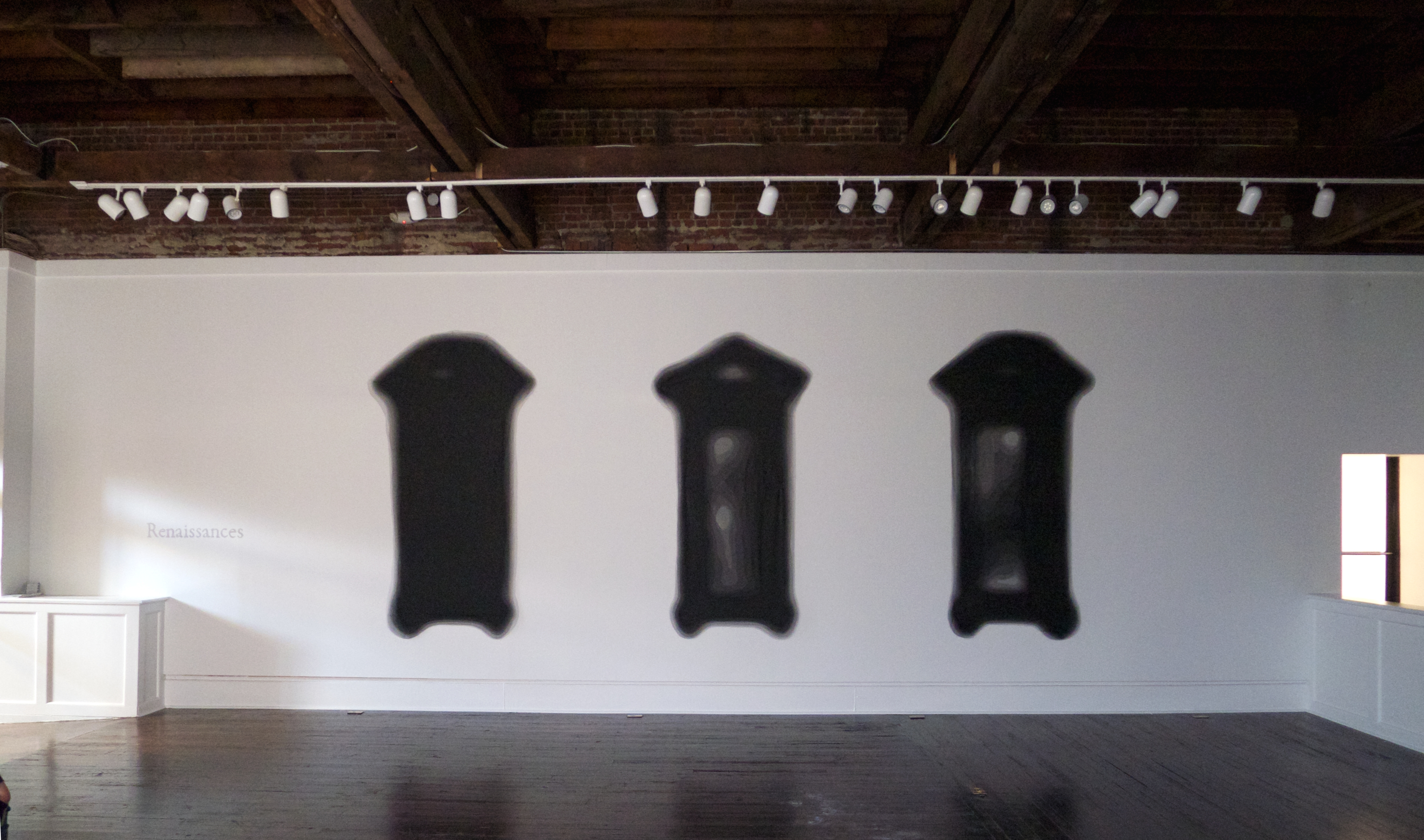 Renaissances
Based on Michelangelo's entrance to the Laurentian Library, the works in this installation use architectural forms to explore the tension between the idea of a 're-birth' of classical culture and the emergence of a new dark age.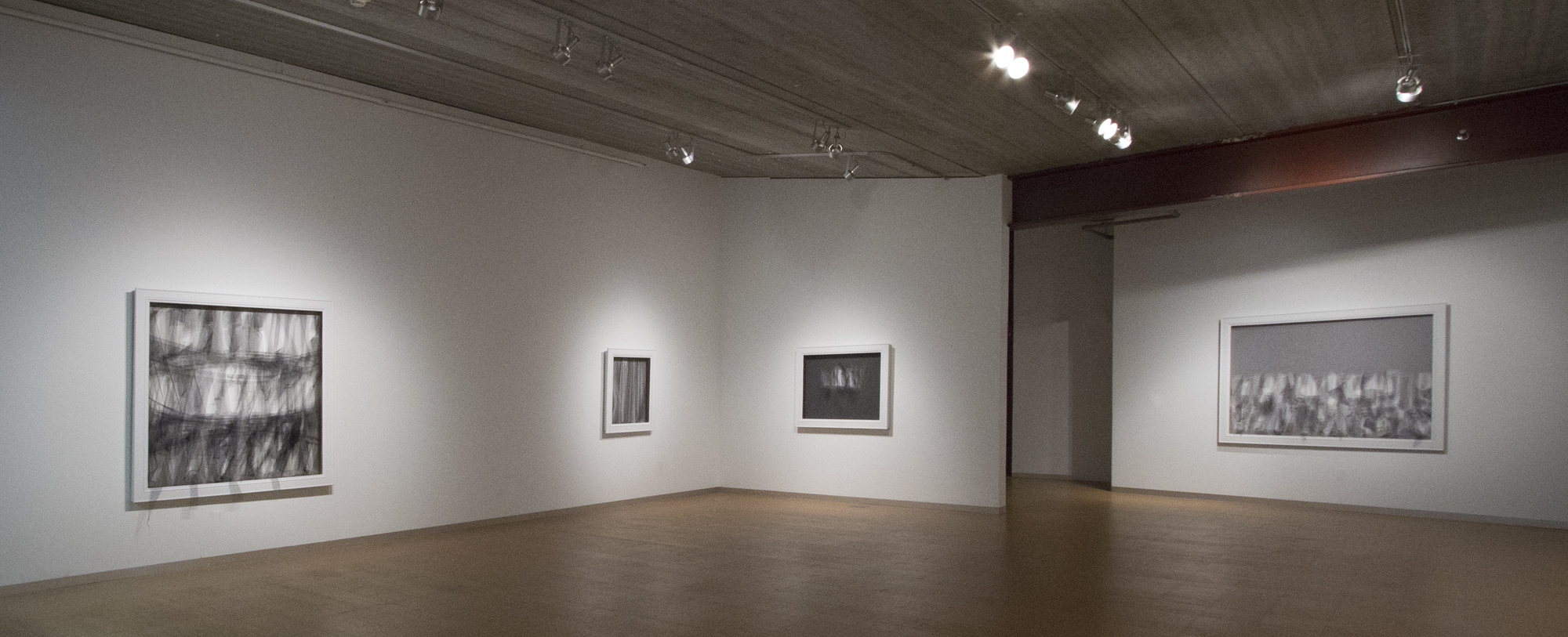 The Ocean Is What I Meant By
These works lift a line from Ben Lerner's "Mean Free Path," cutting the words "The ocean is what I meant by" over and over again into black tulle, which is then layered and mounted in handmade wood frames.
tom [at] inthewindprojects [dot] org